Accountant Stewart & Co mean business in Woking
October 18th, 2019
Our team of Accountants were in Woking this week, exhibiting at the Woking Means Business Expo. As a firm we regularly try to exhibit at local expo's, but this was our first time at Woking Means Business.
Already helping many Woking businesses with their Accounting and Bookkeeping needs it was great to be in the town centre and see the regeneration first hand.
Woking Council have set an ambitious economic strategy for the town, which brings together businesses & enterprise; people & workforce; infrastructure & connectivity; and community. The regeneration of the town itself is a significant part of this strategy.
Regeneration of Woking town centre
The Council's regeneration of the town centre is putting Woking on the map as they strive to be "the first-choice growth location for businesses and people in Surrey and the wider South East region." Many high-tech and knowledge based businesses already call Woking home including Capgemini, Petrofac, and Asahi. Not to mention the internationally recognisable McLaren charity WWF.
But businesses continue to flock to the town, attracted by the likes of the Send Business Centre, which is local to Woking, and provide super-fast broadband as standard which is important to all business but particularly those in knowledge based and high-tech industries.
While at the Woking expo, we spoke to small and medium sized businesses to get their thoughts on Woking as a place to do business.
What is attractive about Woking as a place to do business?
For us, Woking stands out thanks to the large pool of highly skilled workers which live in the town and its surrounding areas. We've seen first hand the benefits this brings to our accountancy clients in Woking who can attract high quality staff to support their business.
Whilst at the Expo we spoke to Ashley from Blackstone printing, who are based in Surrey and provide large format printing, small format printing, and design work. Ashley saw Woking as an attractive place to do business thanks to it being a "cosmopolitan and diverse town with businesses across a range of industries and sectors. It has a great train connection with London and excellent networking groups for small and medium sized businesses."
One such networking group, who were also exhibiting are Connect Surrey, who run regular fortnightly and monthly networking groups across Surrey including Woking. We spoke to Sally from Connect Surrey who said "all the development is helping to bring value and businesses to the area, making Woking a mini-London thanks to its connectivity. It is putting Woking on the map as one of the best places in Surrey to grow your business."
Paul Webster, who organised the Woking Means Business expo summed it up saying "A progressive forward thinking Council, a great location by virtue of the station and the motorways – its the 'business hub' town of Surrey."
Impact of the regeneration and future challenges
The regeneration has inevitably caused disruption over the last few years and many will share Paul's sentiments. "Roads and parking are pretty tough at times, but you don't make progress without a bit of pain." Parking is a recurring issue, with Sally highlighting the current difficulties for which she hoped Woking Council had a plan to address.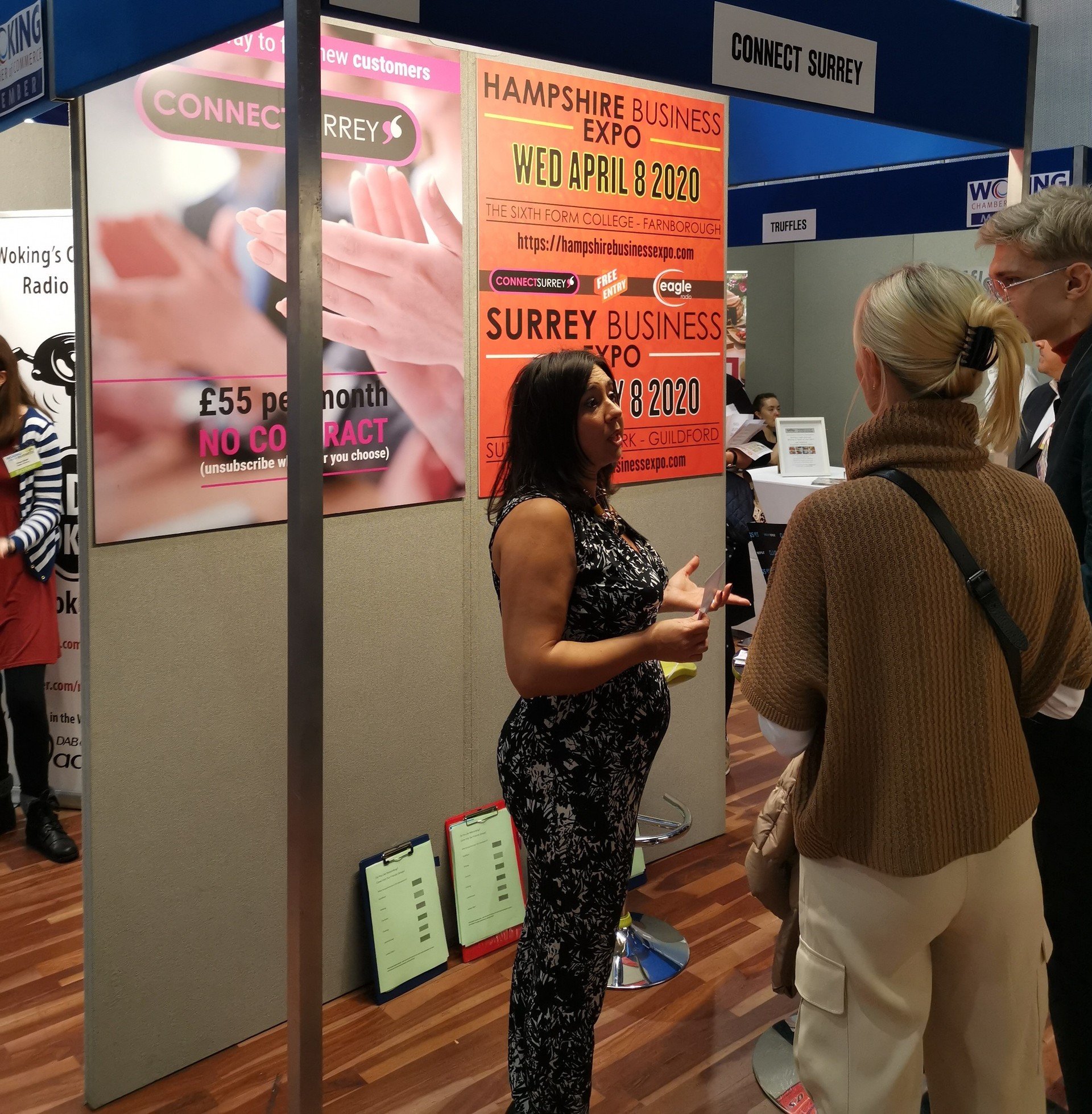 We also spoke to Tom Woods, from Surrey Chamber of Commerce who highlighted that one challenge of developing the town centre was the current trend of online shopping. The struggles of some established high street brands as a result of this industry trend are well documented. But as Tom rightly points out "where some see challenge, another sees opportunity" with some businesses taking up town centre locations.
Accountant to Woking businesses
At Stewart & Co, we're excited about Woking's future. Our existing clients in Woking are starting to see the benefits of great transport links and high-quality people. Many growing businesses in Woking look to us for accounting support as we provide a full range of compliance and advisory services.  If you are located in Woking and are looking for a new accountant then do get in touch with one of our Partners for a free consultation.