Salary Sacrifice for Pensions
July 13th, 2021
As we begin to move away from furlough support you may be thinking of looking at the packages you offer to your employees.
A typical remuneration package will include pension contributions met by the employer. At present the minimum you must contribute to an employee's pension scheme as their employer is 3% gross, though you can choose to contribute more. Businesses and employees can however benefit more by considering the option of salary sacrifice for pension.
What is Salary Sacrifice for Pension contributions?
Salary Sacrifice pension involves an employee exchanging a portion of their salary for a contribution into their pension. This is an overall reduction in their contractual gross earnings and in exchange the employer agrees to pay over the reduction as increased employer pension contributions.
The scheme does have to be implemented correctly as it represents a change in the employee's contract and as such letters need to be signed by the employee to agree to the variation in contract.
What are the benefits to Employees?
Employees can benefit from an increase in their net pay at no cost to them due to the reduction in Class 1 National Insurance (NI) contributions. Employees will still receive the same level of pension contributions into their scheme albeit now all met by the employer.
Employees who are higher rate tax payers will automatically receive the additional tax benefit of their contributions, but there are specific considerations if adjusted income is above £110,000 per annum, including the potential requirement to file a self assessment tax return.
What are the benefits to Employers?
Employer NI is not paid on the sacrificed pension amount and this NI saving can be utilised by the company in many ways.
The saving can provide a reduction in the payroll cost of your work force.
The saving can be passed on to your employees as increased pension contributions.
The saving can be split, returning some to the employee as increased pension contributions and retaining some as a cost saving to the company.
Is Salary Sacrifice the best option for all Employees?
Salary Sacrifice can provide benefit to most employees with the reduction in NI, although there are some groups of employees where this benefit will not be felt.
Employees who do not pay NIC will receive no benefit from salary sacrifice.  Employees where a salary sacrifice would reduce their pay to below the National Living Wage or National Minimum Wage cannot enter a salary sacrifice agreement.
Employees need to consider if salary sacrifice will impact on potential mortgage applications, as some lenders will use the salary after sacrifice for calculations.
For more information on whether salary sacrifice can help your business and your employees, you can contact our payroll department here.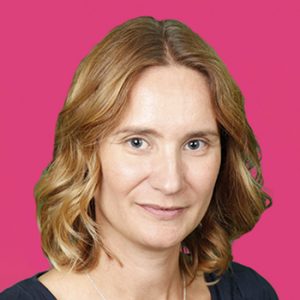 Claire Camden
Payroll Manager
01276 61203